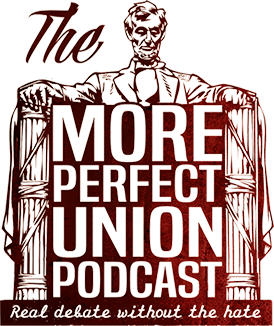 The Kelton Report (On What Should Be In The Mueller Report)
The Kelton Report (On What Should Be In The Mueller Report)
Dear Mr. Attorney General,
While we await public word of what is in Special Counsel Robert Mueller's report, here is a summary of the publicly known facts and evidence in the matter of Russian efforts to influence the 2016 election for president of the United States and the Trump campaign's direct complicity in those efforts.
In June 2015, Donald John Trump announced his candidacy for president, and by April 2016, he had secured enough pledged delegates to become the presumptive nominee of the Republican Party. Russian President Vladimir Putin has publicly admitted he had a strong preference to see Trump defeat his Democratic Party opponent, Hillary Clinton, and Russia began a series of covert espionage efforts to help Trump win.* (*See the enclosed links for details and evidence of all findings in this summary.) The facts and evidence that the Trump campaign was involved in this criminal conspiracy to effect the outcome of the election are as follows:
The Conspiracy
During the months of April through November 2016, agents of the Russian government began a secret espionage campaign to advance Trump's candidacy and harm Clinton's reputation and candidacy. As court records show, 12 Russian intelligence officers have been indicted in this effort, and many more agents of the Russian government worked to advance that effort. Part of this effort was to secure and make public emails and other private documents owned or relating to the Democratic candidate, the Democratic National Committee (DNC), and other high officials of the Democratic campaign. The Russians were able to hack into DNC email servers and private servers to steal private electronic correspondence that they believed would be harmful to the Democratic candidate.
In August 2015, Trump publicly parted ways with his longtime friend and political advisor, Roger Stone, a well-known political operative with a reputation for "dark arts" dirty tricks campaigns. It's believed Trump and Stone set up their public fallout as a pretext for plausible deniability so that Stone could conduct his dark arts dirty political tricks for the Trump campaign without being tied back to the candidate. Indeed, Trump has publicly asserted this deniability several times to the press, even though Trump and Stone stayed in constant contact during the presidential campaign.
In April 2016, Trump campaign manager Paul Manafort gave the campaign's private polling data to his business client, Russian operative Konstantin Kilimnik. It is reasonable to surmise that Russian operatives then used that data to craft how they could most effectively target American voters with the hacked emails and their content.
On June 9, 2016, Manafort, Donald Trump Jr. and Jared Kushner met with Russian operative Natalia Veselnitskaya and other Russians to discuss how they could work together to disseminate those illegally stolen emails to the American public to maximize damage to the reputation and candidacy of the presumptive Democratic nominee. Once this meeting became public knowledge, President Trump dictated a factually false press statement to cover up the collusion element of the meeting. Further, Trump Jr. lied to congress and committed perjury in an effort to hide the true surreptitious intent and content of the meeting. In that way, both President Trump and his son attempted to obstruct justice to cover up their role in the conspiracy to mislead and defraud the American public.
On July 22, 2016, candidate Trump in a televised press conference urged the Russians to make public any stolen emails they may have in their possession. "Russia, if you're listening, I hope you're able to find the 30,000 emails that are missing," Trump said. "I think you will probably be rewarded mightily by our press. Let's see if that happens." Later that day Russian hackers began attempts to break into and hack DNC servers.
From July through October 2016, Trump associates Roger Stone and Jerome Corsi had multiple contacts with WikiLeaks founder Julian Assange and a Russian agent known as "Guccifer 2.0" about the imminent release of those hacked emails. It's known that Stone bragged about these contacts to Corsi, radio host Randy Credico, and on radio and YouTube broadcasts hosted by InfoWars owner Alex Jones. In August 2016 Stone tweeted, "It will soon [be] the Podesta's time in the barrel", a reference to the chairman of the Democratic campaign, whose hacked emails were publicly released by WikiLeaks six weeks later.
There is evidence that Stone and Corsi conspired with Assange to arrange the email "dump" at a time of maximum damage to the Clinton campaign. Further, there is evidence that  this conspiracy was communicated to Trump campaign Chief Executive Stephen K. Bannon in an email exchange between Stone and Bannon on October 4, 2016. In that exchange, Stone told Bannon that there would be "a load every week going forward."  The email evidence suggests that Bannon was "directed" to contact Stone by someone in the campaign. As the campaign chairman, the only person who would be in a position to direct Bannon was his boss, candidate Trump. Further, there is sworn testimony from Trump attorney Michael Cohen that Stone personally advised candidate Trump about the coming WikiLeaks email dump in a phone call overheard by Cohen in July 2016, and that Trump responded "Wouldn't that be great."
It is reasonable to surmise from this pattern of facts that candidate Trump knew about and was involved in the efforts of his campaign staff to enlist and encourage the Russian government to release the stolen emails. There is evidence that, as president, Trump has taken numerous actions to cover up this conspiracy up to and including criminal obstruction of justice.
In all, there is evidence of at least 102 contacts between Trump campaign staff and associates and operatives of the Russian government. And there is a multitude of evidence that Trump and his associates lied about and attempted to cover up those connections. As president, Trump fired FBI Director James Comey and took other actions designed to hamper the investigation into his campaign and thereby obstruct justice.
The Payback
At the Republican National Convention (July 18-21, 2016), Manafort approved of and led a successful effort to amend the Republican Platform to be favorable to the Russian government's position un Ukraine. We have evidence to suggest that candidate Trump knew of and approved of this effort to reward the Russian government with the platform amendment.
Trump defeated the Democratic candidate on November 8, 2016 to become the president-elect. In one of his first major moves, Trump appointed campaign associate Michael Flynn to be his National Security Advisor. Flynn subsequently secretly met with Russian Ambassador Sergey Kislyak to discuss lifting U.S. sanctions against the Russian government. Flynn then lied to the FBI to cover up those discussions.
On January 20, 2017, Trump was sworn in as President of the United States. Within days Trump led efforts to lift sanctions on Russia that had been imposed by the Obama Administration, but congress reportedly blocked those efforts. In 2018 Trump successfully lifted sanctions on a company owned by Oleg Deripask, a Russian oligarch with deep ties to Vladimir Putin. As president, Trump has also made numerous public statements and pushed foreign policies that are favorable to Russian interests. Further, Trump has held private, secret diplomatic talks with Putin without the presence of advisors or an official transcript, suggesting a continued secret quid-pro-quo relationship and possible conspiracy to advance Putin's agenda in return for his help in winning the 2016 election and support of Trump's private business interests. 
Conclusions
In these ways, it can be proved beyond reasonable doubt that a conspiracy existed between Trump, his campaign, and elements of the Russian government to interfere in the 2016 presidential election through hacking, espionage, and other illegal means, and that Russia was paid back through foreign policy decisions highly favorable to Putin and Russia by the Trump administration and the president himself. Further, Trump engaged in multiple counts of criminal obstruction of justice in an effort to avoid detection and prosecution for those crimes and to avoid impeachment in the United States Congress.
Based on the facts set forth above, I hereby propose a citizen's arrest of Roger Stone, Michael Flynn, Paul Manafort, Stephen Bannon, Jared Kushner, Donald Trump Jr., and President Donald John Trump, and recommend indictments of each individual for a coordinated conspiracy to steal and disseminate private emails, conspiracy to commit espionage with a foreign power, obstruction of justice, and a criminal conspiracy to defraud the United States.
Sincerely,
Kevin Kelton, concerned citizen
Kevin Kelton is a cohost of The More Perfect Union podcast and runs the Facebook political group, Open Fire Politics.
Discover and navigate topics related to this
podcast

article

by using the tags below

Not finding what your looking for? Try a search