Real Debate Without the Hate!
A humorous roundtable discussion of news and politics by a gang of home-grown political activists spanning the ideological spectrum. "Real debate without the hate" is our mantra, as we strive to bring you stimulating conversations full of laughs and unique insights every week here at www.MorePerfectUnionPodcast.com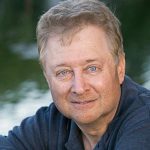 Kevin Kelton is a television writer and producer who has written for "Saturday Night Live," "Night Court," "Boy Meets World," and other network TV comedy series. A moderate Democrat and social media activist, Kevin founded Open Fire, one of the premier political discussion groups on Facebook. Kevin's first political campaign was at the tender age of 11, when he canvased for New York Democratic icon Rep. Allard K. Lowenstein. Moving to Los Angeles after college, Kevin became a County Coordinator for Jerry Brown's 1982 Senate campaign and has done volunteer work on the presidential campaigns of Wesley Clark, John Kerry and Barack Obama.
Kevin's only attempt to run for something was his campaign to be a delegate to the 2012 Democratic National Convention. He lost by… wait for it… one vote. And his own campaign manager failed to show up and vote! However, Kevin's then 11-year-old-daughter campaigned mightily for him, showing that the family tradition may yet carry on.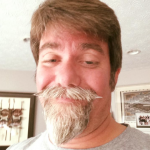 Greg Matusak is a stay at home dad who has experience in almost every field of work from musician to small business owner to teacher to casting director to political operative. He lives in Cincinnati, Ohio and is passionate about family, sandwiches, growing beards, dogs and lively conversation (but not always in that order).
He is a liberal Democrat who believes that government is there to help those who can't help themselves. Having experience on working on just about every type of campaign from U.S. Congressional all the way to local City Council, Greg believes strongly in local politics.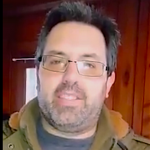 D.J. McGuire is a cost estimator contracted to the Department of Defense. He also has taught Economics at his local community college since 2007. Back then, it was in Fredericksburg; these days it's Hampton Roads. He is originally from northern New Jersey, where he first caught the political bug.
Since 1987, D.J. has volunteered with one or multiple Republican campaigns. He even ran for local office as a Republican in Spotsylvania County. (Kevin came a lot closer to winning than D.J. did.) These days, D.J. is deliriously happily married (Jonah played the wedding), and together he and Ora bump into Jonah at various sci-fi conventions. D.J. also contributes to bearingdrift.com, a blog about Virginia and politics.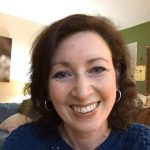 Rebekah Kuschmider
is a DC-area mother with an over-developed sense of irreverence, ADD, socialist tendencies and a blog,
stayathomepundit.com
. She holds a masters degree in cultural policy studies and has done federal advocacy work for a non-profit.
All of that means she's "moderately well-informed" about how the federal government works and feels like she can state opinions on politics with confidence. And she likes to do it from the comfort of her couch with her kids frolicking about. Hence the title, Stay At Home Pundit.
We rely on you to keep the show running! Are you interested in sponsoring The More Perfect Union Podcast? We provide weekly broadcasts to people all over the world and would love to create commercial breaks to help spread your campaigns to our listeners! Contact us today! 

Thanks to all our listeners! Help out by sharing our link on social media and leaving a positive review on iTunes!

Love the show? Click here to donate!
SUBSCRIBE & Never miss a show! Find us on Itunes, Youtube, Blog Talk Radio & iHeartRadio!
A humorous roundtable discussion of news and politics by a gang of home-grown political activists spanning the ideological spectrum. "Real debate without the hate" is our mantra, as we strive to bring you stimulating conversations full of laughs and unique insights every week here at www.MorePerfectUnionPodcast.com and the following networks: