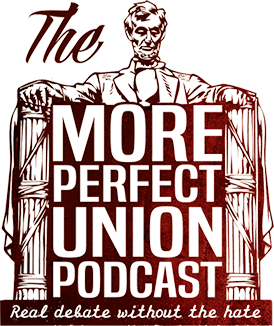 Pop Goes The Political Culture Week of August 20, 2018
Pop Goes The Political Culture Week of August 20, 2018
Welcome back MPU-inverse! I took a couple weeks away from my keyboard to vacation but now I'm back with all the insights into how politics and pop culture intersect.
In the hard news of this week, the head of AMI David Pecker got an immunity deal related to providing evidence around the Cohen investigation and  and so did the Trump Organization CFO Allen Weisselberg. No one has offered me an immunity deal yet and I'm starting to feel left out. Then again, I don't routinely aid and abet criminal behavior so I guess I don't really deserve one.  Or need one. Unlike these guys, and the man they once worked for, they're all in legal jeopardy without these deals.
I'm sure Kevin, D.J. and Greg will talk about all the juciest details on MPU but meanwhile, here's all the news that's no fit to 'cast.
Me Too. Yes, Men Too: The New York Times dropped a shocking revelation that actress and #MeToo leader Asia Argento was involved in a scheme to pay off Jimmy Bennett, a younger actor who accused her of sexual assault. The details of the affair between Ms. Argento and Mr. Bennet are sordid, to say the least, as is the fact that Ms. Argento's lawyers were drawing up all the necessary documents to ensure Mr. Bennet's silence while Ms. Argento was first going public about her own assault at the hands of Harvey Weinstein.
I'm going to make two points here and I like to think they're both important.
First: Yes, men can be assaulted and raped. If you don't believe this to be true, or think it's just a plot point from The Shawshank Redemption, you need to hit the nearest Google machine and start doing some research. (It's not hard: the Catholic Church, the Ohio State Univeristy, and Terry Crewes are all in the headlines regarding victimization of men.)
RAINN estimates that 1 in 33 men will experience and attempted or completed rape in their lifetime. It happens to men and boys from all walks of life, assailants can be men or women.
It is incumbent upon us to be open and non-judgmental and willing to believe men and boys when they speak up about assault. A claim of assault from a male person is just as serious and as a claim of assault from a female person (or a trans person or a non-binary person or ANY PERSON). Step back from the crude jokes and quippy remarks and assume the person speaking is in the same kind of psychic distress as any other assault victim. Then get to work supporting them.
Next, it is important that we look at the dates of the alleged incidents. Ms. Argento claims to have been assault by Mr. Weinstein in 1997. The assault on Mr. Bennet occurred in 2013. If you think I'm going to say we must forgive Ms. Argento because she herself was assaulted first, you are wrong, wrong wrong.
What I'm going to say is that rape culture begets rape culture. The cycle of abuse makes itself manifest in all sorts of ways: abused children grow up to be adults who abuse children, abused spouses become abusers themselves. And a Hollywood star who was raped by a bigger Hollywood star may in turn rape an smaller Hollywood star in the future.
We know this cycle for what it is and we must stop it. Time's Up for sexual abuse of all kinds.
Everything Old Is New Again: When I was in Jackson, WY recently, I had a chance to browse a bit in the Jackson Historical Society bookstore. Anyone who has ever been in a bookstore with me knows that I kind of lose my mind, especially if there's a section that could in any way be construed as feminist history. So when I found a shelf of books that were all about the role of women in the Old West, I was in heaven.
I picked up a tome called Upstairs Girls: Prostitution in the American West by Michael Rutter. Rutter, a professor at BYU, has written a fascinating history of sex work in the west. While movies often make prostitutes seem like willing participants in it for a good time, the true story is – naturally – more nuanced. Poverty, shame, addiction, and coercion are part of the history, as they always are in tales of sex work.
One of the most informative and upsetting chapters was one about Chinese women in sex work. Often sold to traffickers by their own families, young women arrived in America and were forced into prostitution against their will. This was easily accomplished, as the general sentiment toward Chinese immigrants was hostile. This passage especially caught my notice:
It's barely better than calling China a "shithole country".
We're never been good at welcoming in new minority groups to our country. It's time to do better.
Crazy Rich Box Office: I haven't managed to see Crazy Rich Asians yet but I'm dying to clap eyes on the movie. I read all of the books in Kevin Kwan's hilarious trilogy about the super rich of Singapore and I'm more than ready for the visuals the books just couldn't provide; sure words are good for humor and romance, but nothing but pictures will do when we're talking about the kind of clothes, jewels and houses the characters in these books have!
Moreover, I'm delighted to have an opportunity to see a cast of Asian actors playing nuanced, interesting characters. And I'm not the only one. Minority movie goers are cheering Crazy Rich Asians for the same reason they also cheer Black Panther and for the reason minority theatre-goers lost their damn minds (in a good way) over the casting of Hamilton. This is a good movie with good writing and good production values and also represents non-white people in a way that's all too unusual in Hollywood.
Just read this Twitter thread to see what I mean:
You're 8 years old.
Your 3rd grade class orders chinese food & your father delivers it. You are so excited to see your pops in school. He's your hero. But apparently other kids don't think he's so cool. They laugh at him and mimic his accent. You don't want to be Chinese anymore. pic.twitter.com/6vW9DXZK6x

— Kimberly Yam (@kimmythepooh) August 18, 2018
One interesting note, however. While is is true that movies and tv shows are still woefully behind the times in casting non-white actors (and in hiring them for technical positions behind the scenes), take a look at commercials sometime. I've been noticing this for a while but fewer and fewer commercial casts are lily white. Corporate America, with all the market research and focus group power, has noticed that people of all colors have wallets and they want to make sure to advertise to them. If you watch commercials, you'll see and rainbow of actors making good union wages to sell you laundry detergent or breakfast cereal. It may not be glamorous work, but it's paying the bill for actors who might not have been considered for those jobs only a few years ago.
This Is America: Finally, listeners of the podcast heard me talk about my visit to Yellowstone. I mentioned that I got to see Castle Geyer erupt at sunrise and just happened to get an amazing video of the experience. I'm sharing the video so you can all see  one of the natural wonders of our nation. This is America. This is what we're all fighting for.
See you all next time, folks! Meanwhile, if you get an immunity agreement, don't tell me. I'm still jealous.
Discover and navigate topics related to this
podcast

article

by using the tags below

Not finding what your looking for? Try a search