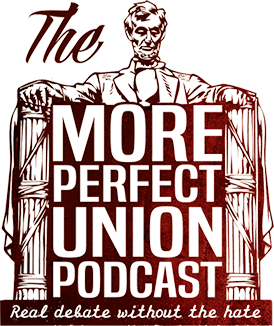 Pop Goes The Political Culture Week of July 9
Pop Goes The Political Culture Week of July 9
by Rebekah Kuschmider, MPU Co-host
Greetings, MPU-inverse! (You like that? I just made it up!)
I spent much of this past week on a beach, where I was blissfully unaware of the president behaving like a raving lunatic at the NATO meeting, I had no idea where Paul Manafort was being jailed, and I tuned out all the early discussions of the ways in which Brett Kavanaugh will be complicit in repealing reproductive rights should he be confirmed to the Supreme Court.
I did manage to keep my eyes on the tabloid and entertainment headlines however so here's all the news that's not fit to 'cast!
Self(ie)-Made: Forbes did a big cover story about female billionaires and featured the very photogenic and very wealthy Kylie Jenner. The youngest of the Kar-Jenner family has made about $900 million off her cosmetics line, tv shows, and sponsorship deals, which speaks to her and her family's business savvy. Say what you want about the Kardashians, you can't deny that they know how to cash in on the zeitgeist.
Where Forbes messed up was calling Kylie "self-made". She is not self-made.
I could go on about all the ways in which Kylie is a product of privilege but you know what? I'm not here to tear her down. Instead I'm going to abruptly switch topics and talk about a woman who IS self-made: Serena Williams.
Badass Mother: On Saturday, the champion tennis player stepped onto Centre Court at Wimbledon to play for her 24th Grand Slam title. She didn't win that match but you know what? SHE IS STILL ABSO-FUCKING-LUTELY AMAZING.
Ten months ago, Serena gave birth to her first child, via c-section. Days after delivery, she got blood clots and came very closing to dying due to them. After that, her c-section incision opened and she had to be treated for a blood clot in her abdomen. Then she required surgery to prevent future clots. Only THEN did she get to leave the hospital and go home with her new baby.
With all of that happening less than a year ago, she has gotten herself back into condition to make it to the final match of the greatest tennis championship in the world! I MEAN CAN YOU EVEN FREAKING BELIEVE THAT???? She had major abdominal surgery with significant post-surgical complications less than a year ago and here she is coming within a few games of winning Wimbledon! Who else has ever done that? No one! NO ONE!
I contend that Serena Williams is the greatest athlete of all time. Anyone who disagrees can fight me.
Must See Satire TV: Brilliant actor, comic and provocateur Sacha Baron Cohen is returning to the small screen this weekend with a new series on Showtime. The new show, called Who Is America was kept secret until just before it aired. Just as well, because if word had gotten out about what Cohen was planning, he never would have gotten away with it.
For anyone who remembers Da Ali G Show and the movie Borat: Cultural Learnings of America for Make Benefit Glorious Nation of Kazakhstan already knows, Cohen is brilliant at immersing himself into a character and drawing unwitting participants into performances that they don't know they're part of. The results are usually embarrassing for the non-Cohen party and are always hilarious.
In this new show, he's posing as a variety of people and bringing on high profile guests like Bernie Sanders, Sarah Palin, and Roy Moore. There have been a few butthurt social media posts from participants who realized they were being punked, but some folks fell right into his trap.
He even managed to convince a group of conservative lawmakers to endorse a fake weapons training course of preschoolers. The segment is…well, see for yourself.
Watch a clip of Republicans endorsing the arming of preschoolers on Sacha Baron Cohen's new show: #WhoIsAmerica. pic.twitter.com/rnc9MWqmOV

— TW Polk (@twpolk) July 15, 2018
Yeah. He convinced former Senate Majority Leader Trent Lott to endorse training toddlers to shoot people.
You gotta laugh so you don't cry.
There's far more to discuss this evening, much of it far less funny than whatever the brain behind Borat is planning next. Tune in anyway – the new podcast will drop Monday morning!
Discover and navigate topics related to this
podcast

article

by using the tags below

Not finding what your looking for? Try a search