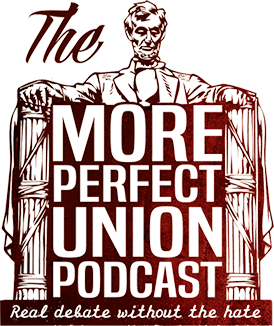 White Supremacy and Vladimir Putin: They're the same problem
White Supremacy and Vladimir Putin: They're the same problem
by D.J. McGuire
The two issues regarding the Trump Administration that have frightened more Americans than anything else seem to be polar opposites: his fealty to Vladimir Putin's regime in Russia and an a blind spot (or even sympathy) to white supremacy in America. However, if one looks beyond the United States (especially to Europe), it becomes clear that the two matters are linked there – and, in all likelihood, here as well. That leads to some disturbing questions that we need to ask.
While most Americans pay little attention to the rest of the world (save the occasional social media meme where a European country appears to support a policy we like), the situation in Europe bears some problematic parallels to recent years in the United States. Hungarian Prime Minister Viktor Orban has been openly evangelizing for "illiberal democracy" (AEI) while taking aim at nearly every Republican's favorite bedtime scary story – George Soros – with "posters that brought back memories of the anti-Semitism of the 1930s" (same link). Poland is suffering a similar slide toward authoritarianism, complete with an attempt to rewrite Holocaust history (Reuters). Both governments are also getting increasingly cozy with Putin (AEI, The New Republic).
That hasn't stopped Putin from building ties to outright racist groups like Jobbik in Hungary (Reuters). He has recruited or accepted (depending upon how one sees it) similar far-right allies in France, even as the main center-right opposition also tacks his way (Foreign Policy).
What has enabled Putin – an old KGB bureaucrat – to stretch his regime's tentacles into democratic Europe? John Henley provides the anodyne answer in a Guardian column from last year.
…variations on a theme of nation-first politics, support for economic protectionism and immigration controls, mistrust of international alliances and institutions such as Nato or the EU, and a rejection of globalism and the liberal consensus
To be fair, the "liberal consensus" has deserved more than a few of the dings its received recently, as any astute observer of the EU will tell you. However, the first three items on the list are part and parcel of a much deeper and sinister common facet among Jobbik, Le Pen, and Putin: white supremacy.
While most of the focus on Russia in the 20th Century centered on its Sovietization, leaders from Stalin on down also emphasize Russian "nationalism." Terrell Jermaine Starr reveals how Putin inherited – and is using – those supremacist weapons (Washington Post). Others have noticed, including alt-right poster child Richard Spencer and his ideological grandfather David Duke (Newsweek). In fact, the Russian adviser behind Putin's supremacist policies – Alexander Dugin – is already well-known in alt-right circles (same link), and while nearly everyone remembers the Charlottesville torch-bearers shouting, "You will not replace us," far fewer also noted their insistence that "Russia is our friend" (same link again).
All of this comes amid mounting evidence that the Putin regime put a thumb on the scales during the campaign, and that the Trump campaign itself – whether or not it actually succeeded in linking up with Moscow' efforts – certainly tried (Newsweek). Meanwhile, according to the Anti-Defamation League, white supremacists murders "killed more than twice as many people in 2017 as they did the year before" (Huffington Post). Most would consider those two matters a coincidence at best, a sign of Trump's worst two instincts at worse.
But what if the connection goes deeper than that? Have white supremacist groups become the American equivalent of Jobbik? Has the upswing in white supremacist terrorism been due to more than just the emboldening of these groups from Trump's election?
In other words, have American white supremacist groups themselves become tools of the Putin regime?
To be clear, this is not a rhetorical question. I ask because I truly do not know. Sadly, I don't expect this Administration to find out. I would like to see the opposition ask these questions, and if my worst fears are confirmed, present policies accordingly.
Even if my worst fears are disproven, we are facing an increasingly globalized supremacist movement (Franklin Foer has further details in The Atlantic). Russophilia and supremacism are in fact the same problem. Whether Putin is the diabolical leader or fortunate figurehead is an open question that needs answering to determine the best tactical response.
Discover and navigate topics related to this
podcast

article

by using the tags below

Not finding what your looking for? Try a search