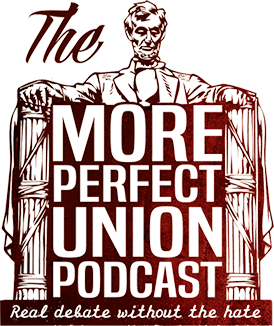 Alliance for Securing Democracy: We Need More of This
Alliance for Securing Democracy: We Need More of This
by D.J. McGuire
Listeners to our podcast know that when the subject of Russia comes up, I'm the one trying desperately to ensure at least some bandwith goes to discussion about the Putinist threat to American interests, human rights, and democracy beyond just attempts to impeach Donald Trump. I've tried to make that case here, too.
So, naturally, I am thrilled to hear that the German Marshall Fund has launched the Alliance for Securing Democracy, which will "develop comprehensive strategies to defend against, deter, and raise the costs on Russian and other actors' efforts to undermine democracy and democratic institutions."
From one of the co-directors, Jaime Fly, former foreign policy advisor to Marco Rubio:
"Finding out what happened in the 2016 election is important. But even more important is ensuring that we as Americans and Europeans are putting in place measures to secure our democracies today and in the future," said Fly. "The Alliance for Securing Democracy will also engage the private sector, civil society, and members of both U.S. political parties to enlist their support in development and implementation of these defensive and deterrent strategies."
Oh, and just in case anyone thinks this is something that just popped up here last year, from the WaPo:
The idea is to create a platform and repository of information about Russian political influence activities in the United States and Europe that can be the basis for cooperation and a resource for analysts on both sides of the Atlantic to push back against Russian meddling.

The project aims to be able to eventually map out Russian disinformation on social networks, cyber-efforts, financial flows, broader state-level cooperation and even Russian government support for far-left or far-right parties in other countries.

"In a perfect world, we would have a national commission that would be looking into exactly what happened, exactly what did the Russians do and what can we do as a nation to defend ourselves going forward and deter Putin from ever doing this again," Morell told me. "We all know this is not going to happen, so things like the GMF effort are hugely important to fill the gap."
Morell, by the way, is Michael Morell, who served as acting CIA director during the Obama Administration. The list of advisors to the group (seen on the GMF link) is, among other things, a helpful reminder that leading figures for the two major parties can still come together to address threats to the nation and to its allies.
More importantly, though, it shows recognition that this is about much more than Donald Trump, and that is unequivocally a good thing.
Now, the Putin regime does more than just play try playing havoc with democratic elections. I would also like to see some focus on the occupations of Eastern Ukraine, of northern Georgia, and of eastern Moldova, as well as what Moscow's support for Bashar Assad has done for anti-American terrorists such as Hezbollah – and what it's done to the Syrian people.
Still, the Alliance for Securing Democracy is an excellent start to a broader examination of the Putinist regime's role in the world, and how to counter it. More of this, please.
D.J. McGuire is the conservative Democrat on More Perfect Union podcast – and sometimes feels like he is the lone conservative Democrat in the country.
Discover and navigate topics related to this
podcast

article

by using the tags below

Not finding what your looking for? Try a search