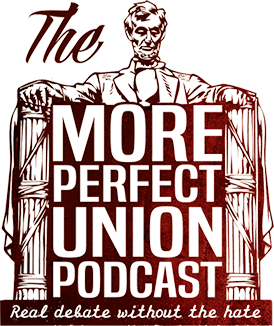 The Comey Quake
Episode 60 of "The More Perfect Union" podcast features a discussion of FBI Director James Comey's October Surprise letter, Obamacare sticker shock, the race to control the United States Senate, and an interview with John Hartness, the author of We Are Not This – Carolina Writers for Equality, an anthology book about North Carolina's HB2 "bathroom law" that limits the use of public restrooms by transgender people.
Like what you heard? Subscribe on iTunes and don't miss a podcast! And please don't forget to Rate and Review us on iTunes.
If you like talking politics, join us on Facebook in OPEN FIRE, our political group where you can discuss news and politics with Kevin, D.J., Greg, Emily, Cliff, and lots of other smart, fun people.
Discover and navigate topics related to this
podcast

article

by using the tags below

Not finding what your looking for? Try a search