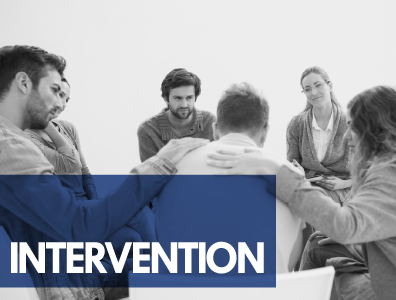 A Fake News Intervention
by Kevin Kelton
Hi. Come in and sit down. I'm here – we all are here – because we love you and we need to tell you something. This may be a little tough to hear, but hear me out.
We know you and we see you. You are bright, educated, and consider yourself relatively smart, sophisticated, worldly, and informed. You've voted Republican most of your life (or at least over the last decade or so) because you love your country and truly believe in conservative political philosophy. While you think of yourself as open-minded and are still somewhat open to voting for the right Democrat, you've always hated the Clintons, and you came to particularly resent and despise Hillary during the 2015-16 campaign as you learned more and more about her true evil intent – from her "illegal" email server to her support for Muslim terrorists to the highly corrupt Uranium One deal, her secret concussion, The Clinton Foundation "slush fund," how she and the DNC cheated Bernie to fix her nomination, the "highly suspicious murder" of that poor young DNC staffer who was about to spill the beans, and all her other "crooked" behaviors that were revealed to you day after day by Fox News, Rush Limbaugh, Alex Jones, conservative media outlets and blogs, and of course by your close, trusted friends on Facebook and the links with the salacious headlines that they reposted and urged you to read…day after day after day.
YOU WERE DUPED. And you still don't know it (or do but can't accept it) because you are still being duped by the same powers that filled your brain with fake news and utter nonsense. You think you were immune to the more far-fetched conspiracy stories. But you'd click anyway, at first just once or twice to see what people were saying. But soon you were doing it regularly – as each click got you more and more intrigued. You say to yourself, oh, I never really believed that stuff.  You just thought they were funny and had a slight "ring of truth," even though you didn't really buy into them.
It was just recreational web surfing. It was fun; it was harmless. You could stop anytime you wanted.
But you absorbed it all – fake new story after story after story – and it clouded your judgment and subtly changed your perceptions. Your mind was slowly poisoned, so slowly you didn't realize it was happening. You still sincerely believe you are smart, informed, and your belief system is right and true. But you have been brainwashed and used by people smarter than you. You are a walking, talking disinformation campaign and you don't even know it. You are part of a massive, worldwide disinformation pyramid scheme.
You are a Russian bot in human form. And you don't even realize it.
Consider this an intervention by a friend. You are on a very self-destructive path. You are a disinformation addict, and the disinformation pushers have you hooked just like a junkie. You shoot-up regularly on Twitter, Facebook, and with Fox News and other disinformation cartels who are playing you like a fool and cashing in on your addiction. Only in this case, you won't die from your overdose. You'll only kill the nation you love. Look at what happened to Michael Flynn and Michael Cohen – two other "smart men" who got duped and hooked, and saw it destroy their lives. Learn from their mistakes.
We all love you and are here for you. But you need to make a change, and make it fast. So please read these articles and start to turn your life around now. 
Senate Report on Russian 2016 Disinformation Campaign Shows Its Scale and Sweep
Michael Flynn, James Woods, Ann Coulter Regularly Shared Content From Russian Fake News Accounts
Fake News Ecosystem Still Thrives in 2018
Mainstream Advertising Pushing Fake News
Kevin Kelton is a former Saturday Night Live writer and cohost of The More Perfect Union podcast. He also runs the Facebook political group, Open Fire Politics.
Discover and navigate topics related to this
podcast

article

by using the tags below

Not finding what your looking for? Try a search