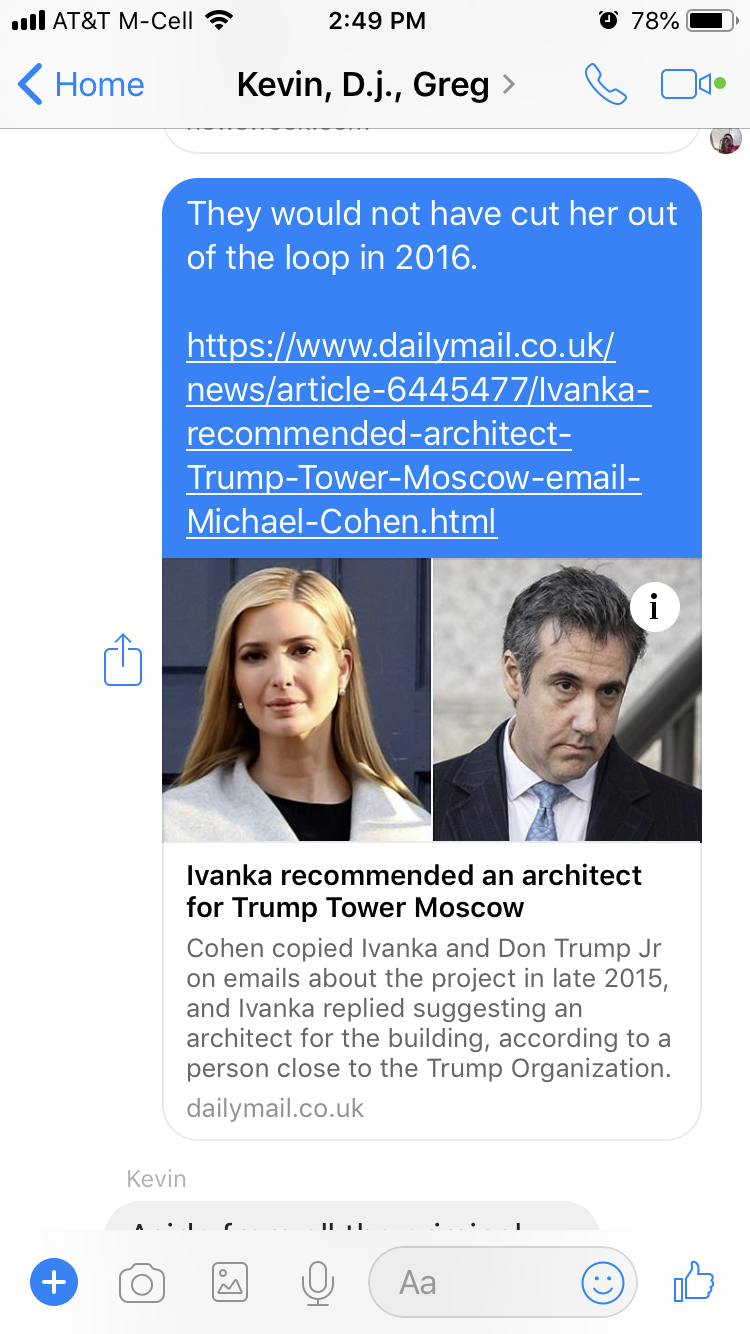 Behind the More Perfect Union Scenes
Regular podcast listeners are probably aware that Kevin, D.J., Greg and I are all pretty good friends. We have an ongoing FB message group where we talk about everything from the logistics of setting up recording session to headlines to our ongoing arguments about which Harry Potter book is the best (::cough::Half-Blood Prince ::cough::). Today, we've been in near-constant contact, thanks to the combined forces of Kevin holding a grudge and the entire Trump team lying to Congress.
What follows is actual screen shots of a conversation between me and Kevin (I'm in blue, Kevin is gray). He was researching the limitations of Fifth Amendment protections during actual testimony to refute an argument I had made previously, suggesting that you can invoke the Fifth at any time. I was wrong, Kevin was right. Then we segued into Ivanka's potential jeopardy in the Trump Tower Moscow.  Then…well, see for yourself.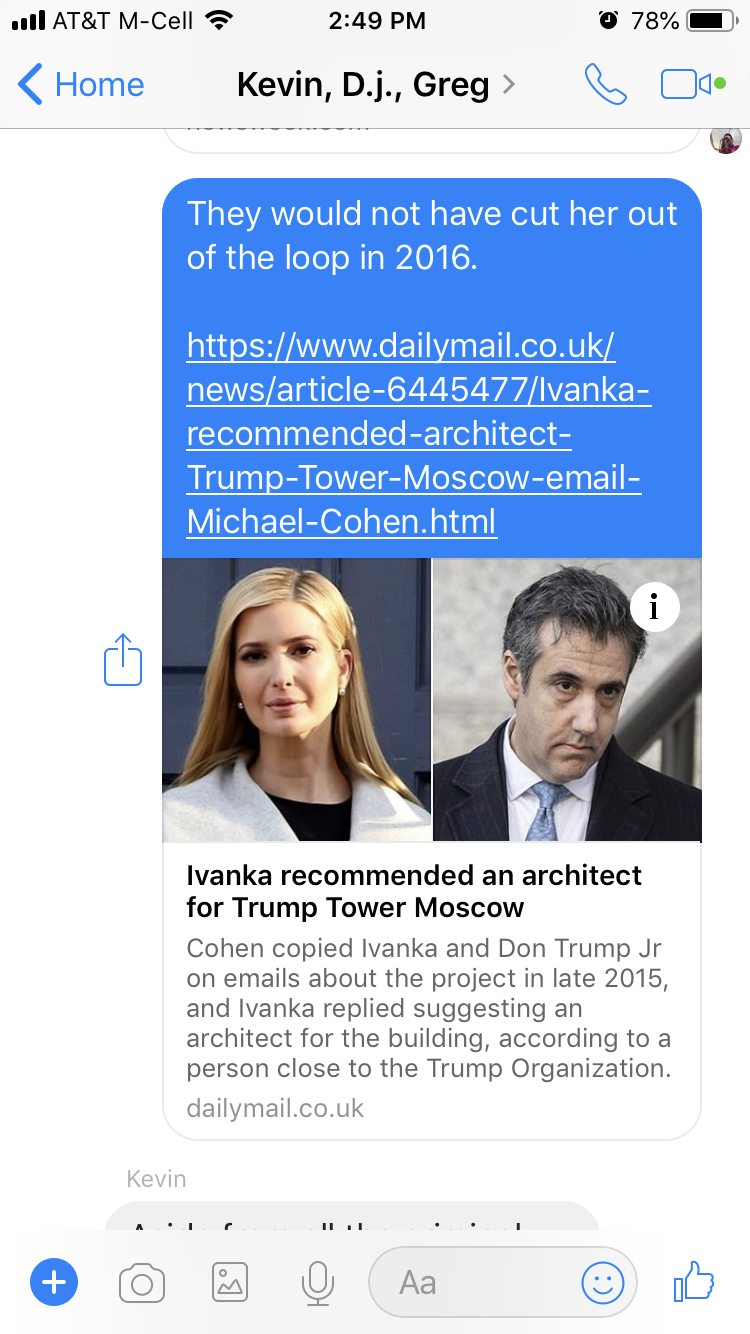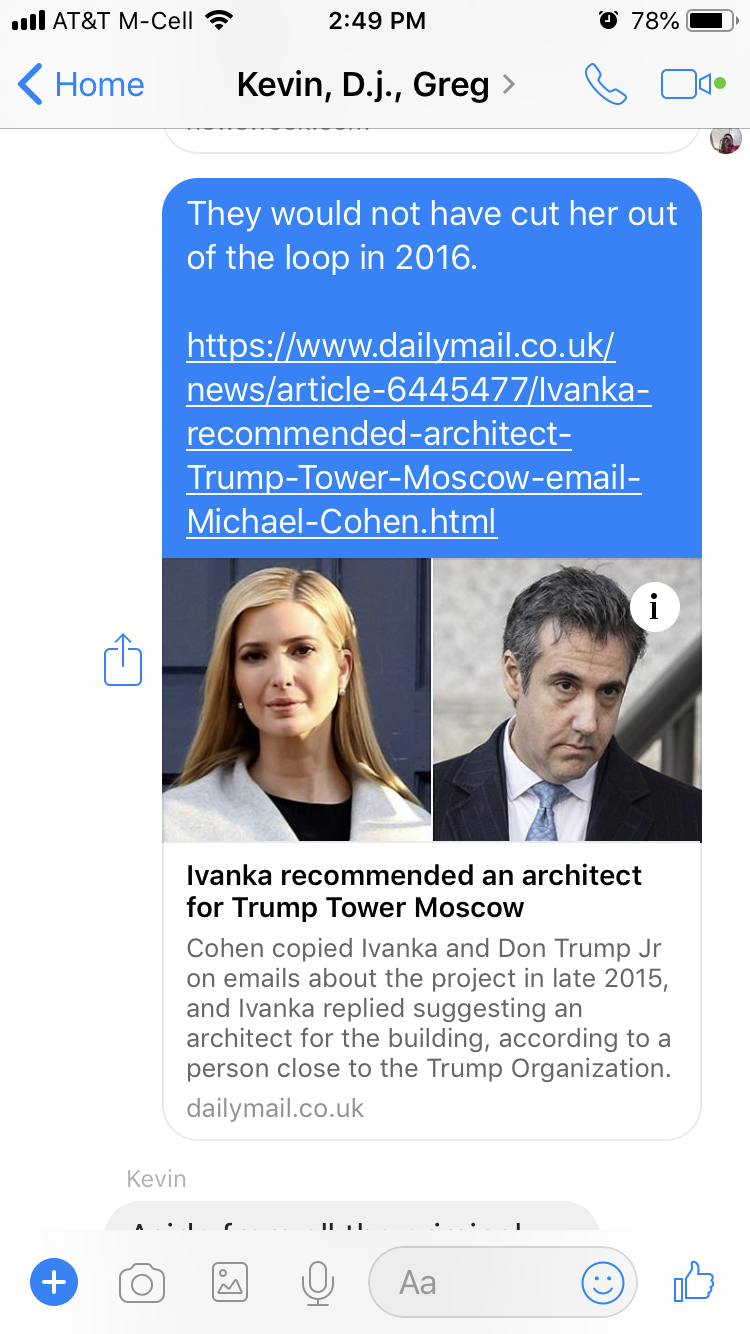 There you have it, friends. The intellectual lives of the More Perfect Union cast. Politics, legal analysis, and reality television. We are truly unique in the world of podcasting.
Discover and navigate topics related to this
podcast

article

by using the tags below

Not finding what your looking for? Try a search