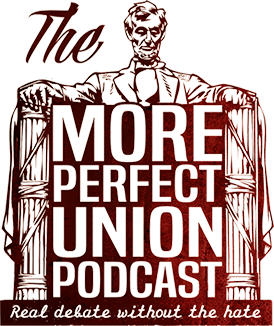 To My Fellow Conservatives: The Judiciary is NOT Worth It
To My Fellow Conservatives: The Judiciary is NOT Worth It
by D.J. McGuire
The behavior and policies of the president continue to shock and to dismay – especially for conservatives such as myself (yes, I still use the noun). Freer trade is tossed aside for crippling tariffs amid complaints over "bad deals." The dynamic information technology sector has become a target for nationalization among screaming heads such as Laura Ingraham. Allies are smeared where hostile tyrants are feted. Yet through it all, a large chunk of right-wing and center-right voters are, for now, staying with the withering husk that is the Republican Party for one reason and one reason alone – "the courts." This post is my attempt to persuade them why this argument is a profound error.
Today's Issues v. Tomorrow's Issues
The first problem with the assertion that control of the judiciary branch is worth the exponentially increasing damage of the Trump presidency is that such control is specious at best. The issues that divide "liberal" (or if you prefer, "progressive") and "conservative" in 2018 are not likely to be the issues that divide them in 2030, or in 2040, or in 2050. Unlike financial investment, past performance is an excellent indicator here.
Dwight Eisenhower selected as Chief Justice one of the most conservative office holders in the Republican Party – California Governor Earl Warren. Known at the time as a strike-breaker and a firm supporter of limited government, Warren's libertarian outlook was given an entirely different label as social issues and law enforcement matters crashed into the public realm in the 1960s. Ike's own Vice President became one of Warren's top political critics. Nixon replaced Earl Warren with Warren Burger, who became one of the five Republican appointees to the Court to side with the majority in Roe in 1973. The author of the dissent in that case was Byron White – the lone appointee of John F. Kennedy. Thirteen years later, Berger would change his own mind on the subject (yet another sign that ideological consistency on the Court doesn't survive the passage of time).
The intervening decades have seen similar acts of temporal confusion. Donald Trump spent his campaign praising the late Antonin Scalia – the justice who cast the fifth vote that declared burning the American flag to be constitutionally protected speech. While Bush v. Gore has become a bete-noir for much of the left in America, it's not remembered that half of the Democratic appointees to the Court agreed to invalidate the Florida recount on which Gore's last gasp depended (although none agreed with the smaller majority that insisted there wasn't enough time to conduct a more proper recount there). Five years later, conservatives were thrilled when President Bush appointed John Roberts as Chief Justice. He was considered a sure-fire conservative…who cast the fifth vote to declare that the Affordable Care Act was constitutional – over the objection of "moderate" Anthony Kennedy.
What issues will drive conservatives in the 2020s and beyond? We really don't know. As noted above, the right seems much more willing to regulate cyberspace today than even five (or two) years ago. Any attempt to nationalize Google will likely run into trouble from the very conservative court appointments that the right champions today. If the president attempts to exit trade deals without Congressional agreement (and largely in violation of the law), conservatives eager to rebuild Fortress America will find Bush and even Trump appointees in their way.
In other words, past and present "betrayals" of conservatives came not merely from judges and justices changing their minds (although that does happen), but also from electorate redefining what "conservative" means. Thus we find Reagan appointees invalidating laws against marriage equality in California and allowing charges against Paul Manafort to go forward (to conviction) in Virginia, among other things. I am all but certain Trump appointees will disappoint future conservatives, in part because they will take positions that would make present conservatives (myself included) blanche.
The one exception to this may be the abortion issue. Indeed, nearly every conservative who still calls themselves a Republican cites it as the one reason they stay in the GOP. There is a problem with that, however.
Reversing Roe/Casey is a defeat disguised as a victory
As I was a politically precocious teenager, I'm in an increasingly unique position among any American under 50 – I remember what it was like when the judicially-imposed right to an abortion appeared to be coming to an end. It was after the Webster decision of 1989 weakend Roe, but before Casey v. Planned Parenthood reaffirmed it. Keep in mind, this was less than two decades after Roe, when the status quo ante was a real memory for most Americans.
For pro-lifers, it was a disaster. Pro-life Republicans were vanquished in 1989 elections, and pro-lifers in both parties were banged up in 1990 (as an example: a pro-life Democratic Governor in Minnesota was defeated by a pro-choice Republican challenger who had only been on the ballot nine days). Conservatives ran to the safety of economic issues in 1991 (and recovered nicely in the 1989 states' legislative elections). George Bush the Elder went from 53% of the vote in 1988 to 38% in 1992 (and his two opponents – Ross Perot and Bill Clinton – were not pro-life by any stretch).
A quarter-century later, there are far fewer voters who remember the pre-Roe era, let alone look forward to it. Even if the Supremes reverse Casey, far fewer states will attempt to ban abortion than people realize. If anything, pro-choicers vocalizing their worst fears (albeit understandably so) are providing pro-lifers with their most perverse hopes. Odds are, both are wrong. For too long, abortion opponents have focused on changing a Supreme Court decision instead of saving children. The rest of the country has noticed, and is not happy.
The Benefits of "winning the courts" are ephemeral, but the cost is sure to be permanent.
Is this truly worth the damage Trump has wrought, my fellow conservatives? Is the chance to be disappointed by judges who change their minds (or by those who don't when you do) truly worth the rupturing of our alliances? Is the erection of damaging barriers to trade really an acceptable price for the opportunity to be caught completely flat-footed due to forty years of political atrophy and neglect on the one issue that you claim is so important?
Before you answer, consider one more piece of historical evidence. The most politically charged Court decision of the 19th century was Dred Scott v. Sanford.
How well did that turn out for the victors?
D.J. McGuire – a self-described progressive conservative – has been part of the More Perfect Union Podcast since 2015
Discover and navigate topics related to this
podcast

article

by using the tags below

Not finding what your looking for? Try a search