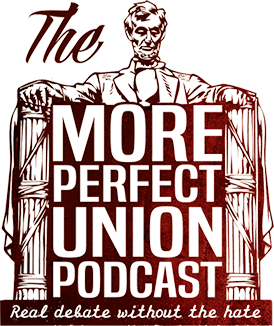 Partisan Politics Metastasize to Supreme Court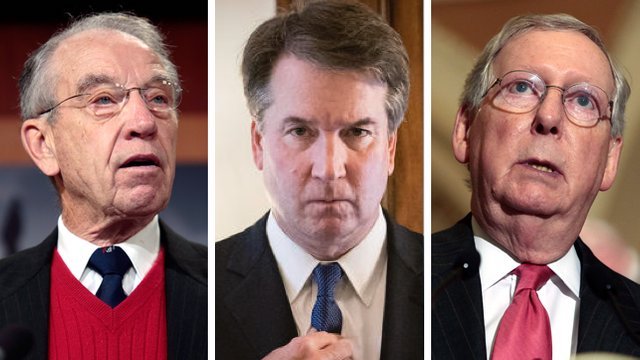 Partisan Politics Metastasize to Supreme Court
by Kevin Kelton
When Americans bemoan the divisive hyper-partisan tone of our politics today, we invariably point fingers at the current POTUS. But he is only one of many poisonous factors. Mitch McConnell, Chuck Grassley, Trey Gowdy, Devin Nunes, Louie Gohmert and others like them are just as guilty, if not more so.
What Senate Majority Leader McConnell and Judiciary Committee Chairman Grassley have done to the Supreme Court confirmation process is barely short of criminal. It's certainly unconstitutional. The confirmation of a SCOTUS nominee should be of the highest integrity. The confirmation process of Brett Kavanaugh has been anything but. And now credible charges of sexual misconduct have surfaced. Even if they came at the last minute, they are serious, worrisome, and worthy of a thorough inquiry.
No reasonable person can deny that in light of the Christine Blasey Ford allegations against a nominee being considered for a lifetime judicial appointment, a full investigation is not only warranted, but absolutely required for history and posterity.
Yet for purely political reasons, McConnell and Grassley are attempting to  jam the nomination through to ensure they can fill the open seat with a reliable conservative. Were they men of honor, character and integrity duty-bound to the Constitution, they would take the political hit of delaying the vote another week for the greater good of protecting the SCOTUS confirmation process in the eyes of the world. The last thing this nation needs now is a sitting Associate Justice who forever serves under a cloud of criminal suspicion and moral doubt.
If the allegations, which are credible on their face, are proven un-corroborated or unfounded after a full investigation, then Kavanaugh will eventually be seated, even if it's a few days after the Court resumes business in October. If Prof. Blasey's claims are credible, let him step aside for a more worthy, equally conservative nominee.
Similarly, Nunes, Gowdy and Gohmert have proven over the last two years that hyper-partisanship can be effectively used as a bludgeon to bastardize the governing process. There are offenders on the left, too, including Maxine Waters, Jill Stein, as well as former congressmen Alan Grayson and Andrew Weiner. Even Bernie Sanders occasionally wages hyper-partisan gamesmanship to advance his Social Democrat agenda and presidential aspirations. While hardball politics are certainly not new or confined to one party, the current crop of GOP spitballers take the cake for polluting the national dialogue in the quest for purely ideological results.
Is there a slight risk that delaying the vote might make it difficult for Republicans to fill the seat in the lame duck congress? Yes. But that risk should be weighed against filling the seat with a man not worthy of the honor or the job. Brett Kavanaugh is not a god or a prophet. He is simply one man, one nominee. He has no god-given right to a Supreme Court seat if it can be proven he does not possess the moral fiber that sacred seat of power demands. It's not worth it to poison the reputation and honor of the Supreme Court for a generation just to ram him through.
Men of real integrity and love of country would know that. Men who don't are a blight on our democracy.
Discover and navigate topics related to this
podcast

article

by using the tags below

Not finding what your looking for? Try a search